Have feedback on an article? Concerned about the content? Get in touch with us directly through this Feedback Form. Alternatively, email editorial-team@simplywallst.com.
You can use the link near the end of each article to send your feedback.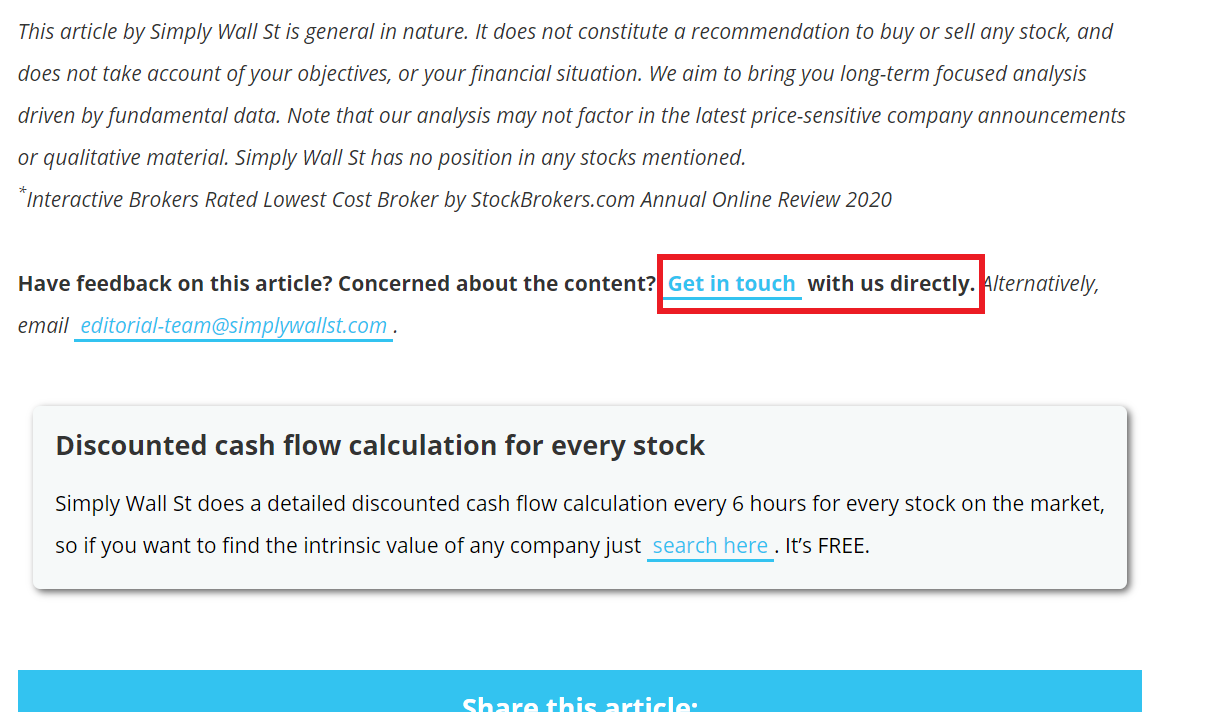 We read every email we receive, but we're not able to respond to every comment due to volume. Typically we action every error report every business day (Australian time). Complaints and errors are treated seriously and will be addressed urgently, so if you have a concern please assist us to provide a swift resolution to your query by including:
The link to the article you are referring to;

Details of the specific errors you have identified (which number or comment is inaccurate);

The correct number/information that we should use instead;

Primary source documents (regulatory filing or company reports).
Unfortunately, we are not able to take telephone calls as we prefer to maintain a written record of all complaints and errors for compliance reasons.
News aggregators such as Yahoo and Apple are not able to make corrections to our content and will revert back to us in any case, so you will maximise your likelihood of receiving a fast and favourable outcome by giving us as much information as possible.