August 25, 2023
A new diversification chart has been implemented to enable users to better understand the level of diversification in their portfolios.
Improvements have been made to how we handle inactive portfolio connections.
More reliable back-end re-connections for portfolios connected via Yodlee and Sharesight.
Narrative tiles have been made larger and easier to click on, particularly on mobile to enhance the user experience.
The narrative panel on the right is now fixed on desktop, making it much easier to read the narrative while viewing the author's valuation or the company info tab.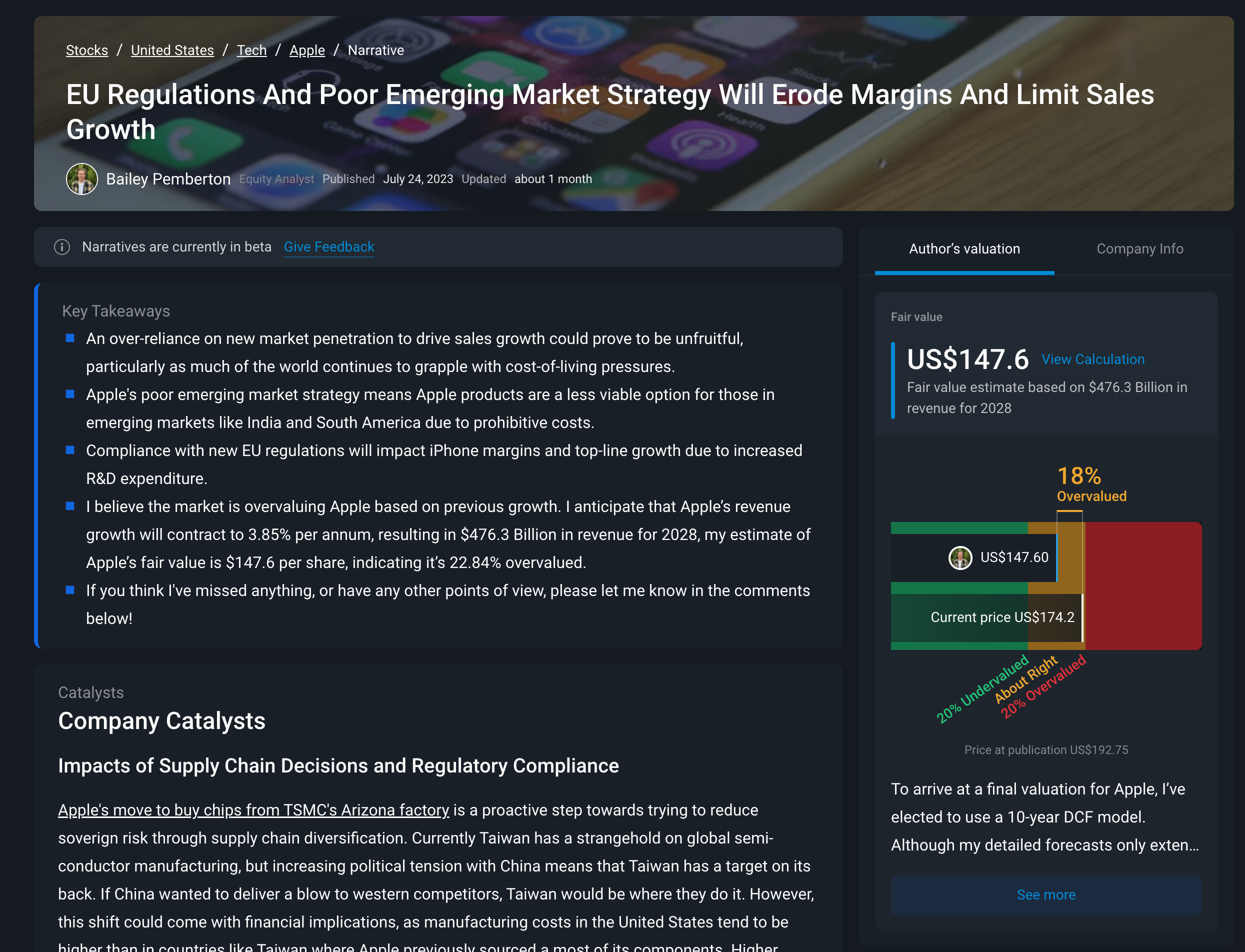 Narratives now support in-line images to improve the author's ability to write compelling stories.
Comments have now been enabled on narratives to better allow users to interact with authors and refine their own view of a company.
Minor revenue and expenses breakdown chart improvements, including: better tooltips, styling and improved use of space.
We now show geographic segments in our revenue and expense breakdown chart when business segments are unavailable. Eg: Atlassian only had one business segment (Software) which wasn't particularly interesting to view as it didn't breakdown the total revenue, but they have multiple geographic segments as shown below.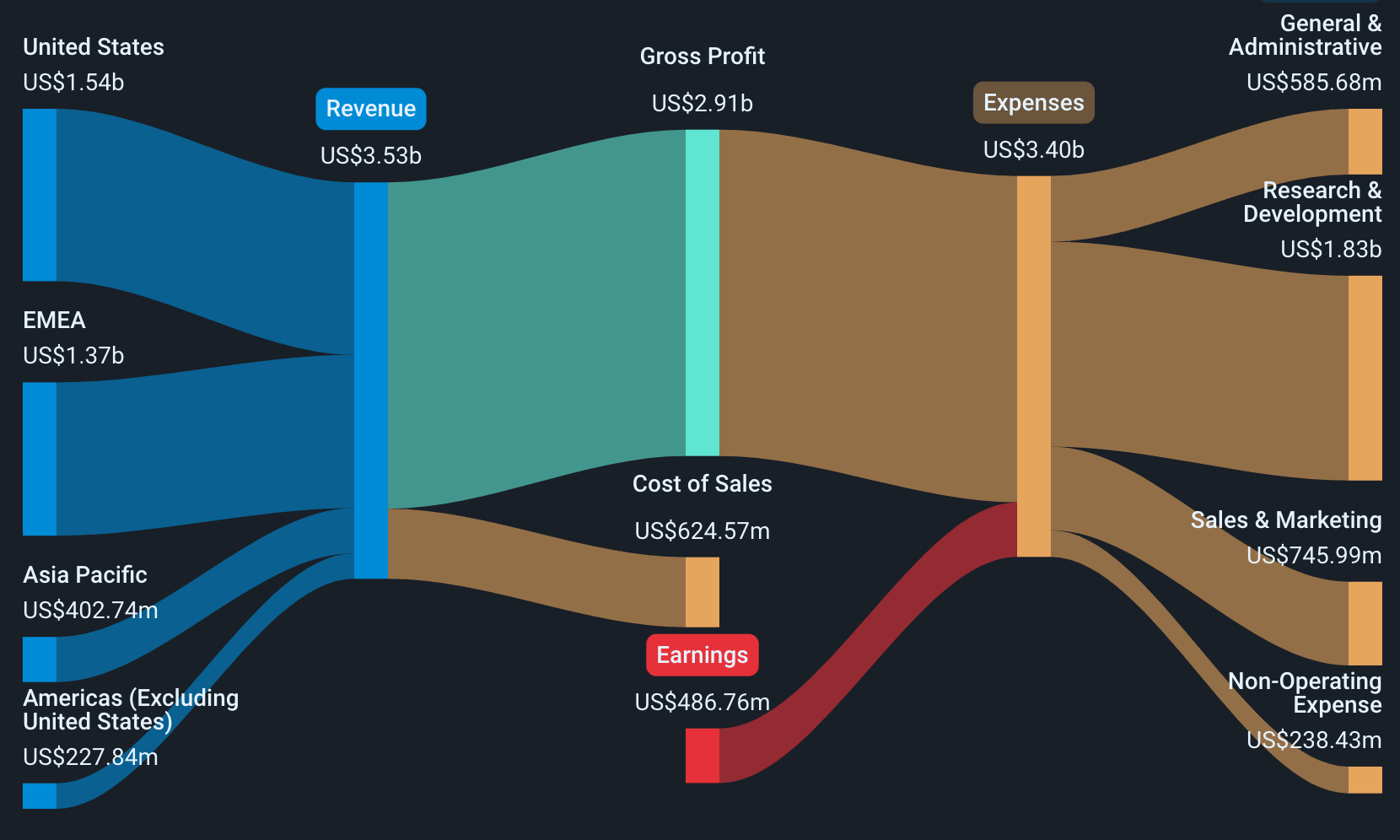 Saved screens now come with weekly alerts if new companies fit your criteria. This alert will help users save time from manually checking their saved screens as new and interesting companies that match your preferences are sent straight to your inbox.